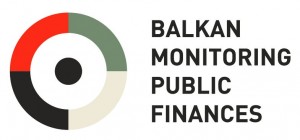 In the framework of project "CSOs as equal partners in monitoring of public finance", a regional study of public infrastructure projects showed that infrastructure projects are often marred by lack of transparency and risk of corruption.
---
To open a platform for discussing those challenges we cordially invite you to take part in the event Public infrastructure in southeast Europe – in whose interest?
The event will take place on 17 April 2018 in Skopje. More information can be found in the attached invitation.
Participation in the event is free of charge, but for organisational reasons we welcome registration here. Reimbursement of travel and accommodation costs is possible to a limited extent. Please contact us latest by 10 March 2018 at emina.hasanagic@wings-of-hope.ba if you need reimbursement.